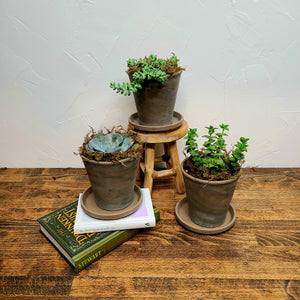 Denver Plant Delivery
SUCCULENT PLANT PARENT KIT - three cute varied succulents - not just the basics!
Regular price
$105.00
$0.00
Unit price
per
This succulent collection is 3 great succulent types, from echeveria to burros tail, crassula to aloe varieties.  We will make this one fun for you, and you can place them in your sunny windows to enjoy some bright Colorado light and light watering. We choose an awesome selection of locally grown succulents for you! Three 4" plants in white ceramic pots.
---