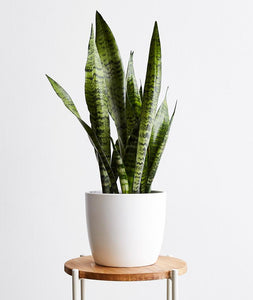 Denver Plant Delivery
SIRIUS - SANSEVIERIA - SNAKE PLANT
Regular price
$35.00
$0.00
Unit price
per
Well, Sirius is the awesome snake plant - sansevieria. He is SUPER easy to care for and tolerates very low light and low water. He's a GREAT plant for a gift, as he's super hard to kill, and he's a great plant for Colorado - as he loves arid climates. 
Water - Let him dry out fully between waterings. NO swampy soil for him! 
Light - Bright filtered light to low light - he's a very easy dude. 
Note - He's also air purifying! 
Pot note: comes in a white ceramic pot!
---