• #wfh • easy care • hoya • Plant Care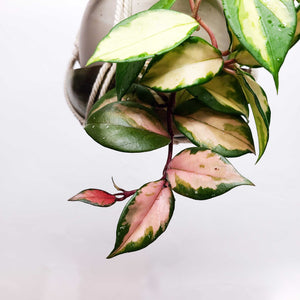 These plants are awesome to give as gifts - If you're giving a plant as a gift - we really recommend a plant that's easy to care for. You want your gift to be a lasting, easy care item that your recipient will love for a long time! Here is a great list of awesome easy care plants! 
---
• airplants • tillandsia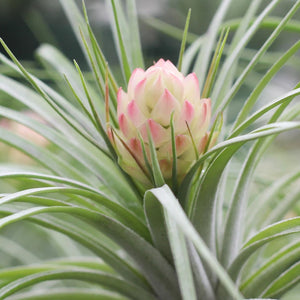 Tillandsia plants are in the bromeliad family. They are epiphytic plants, or plants that grow on bark of trees, rather than in soil as a substrate. They collect nutrients from air, water, and the decaying material on the bark of the trees. They are not parasitic. As with most plants, the best way to keep them happy in your home is to replicate their native environments. These guys like filtered light... imagine them living under the canopy of a tree. They like lots of humidity, but not puddles of water. They get rained on regularly, but the water runs off...
---
• monstera • Plant Care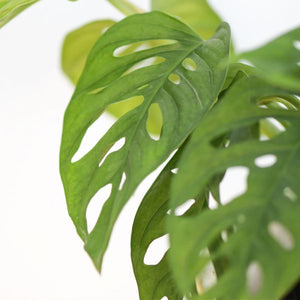 Levi is an awesome Monstera adansonii- also known as a Swiss Cheese Plant. He comes in several  sizes. You can get him from a young 4.5" to a large floor plant - 2'-3' tall totem pole!  As he ages, the leaves become covered with holes that resemble Swiss cheese. This is a tropical perennial plant from Central and South American that is normally grown as a houseplant. Swiss cheese plant is very easy to grow, and it loves to climb. If you give it a stake or trellis to grow upward, you'll enjoy larger leaves with those unique holes. If you let...
---
• pothos • propagation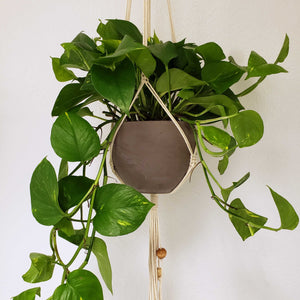 ---
• plant identification • tradescantia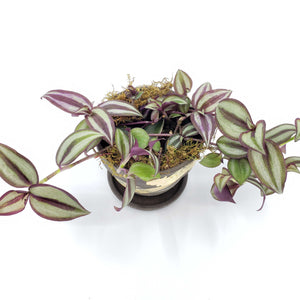 Here are our favorite hanging wandering plants - TRADESCANTIAS! Also called wandering dudes.... these easy-going plants are awesome gifts for delivery!