• #wfh • easy care • hoya • Plant Care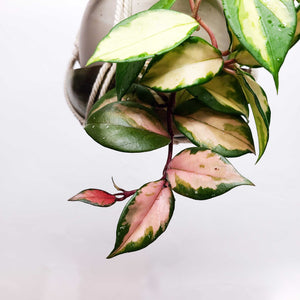 These plants are awesome to give as gifts - If you're giving a plant as a gift - we really recommend a plant that's easy to care for. You want your gift to be a lasting, easy care item that your recipient will love for a long time! Here is a great list of awesome easy care plants! 
---
• monstera • Plant Care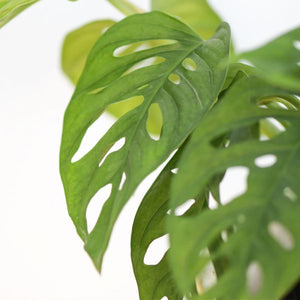 Levi is an awesome Monstera adansonii- also known as a Swiss Cheese Plant. He comes in several  sizes. You can get him from a young 4.5" to a large floor plant - 2'-3' tall totem pole!  As he ages, the leaves become covered with holes that resemble Swiss cheese. This is a tropical perennial plant from Central and South American that is normally grown as a houseplant. Swiss cheese plant is very easy to grow, and it loves to climb. If you give it a stake or trellis to grow upward, you'll enjoy larger leaves with those unique holes. If you let...
---
• FLF • Plant Care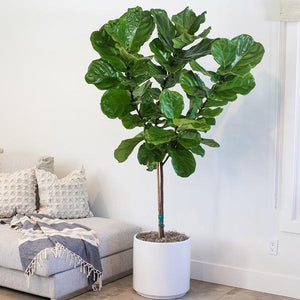 Ficus Lyrata, or Fiddle Leaf Ficus (or Fig)
 has become one of the most popular houseplants and people are really excited to own one. One of the most common questions we get from our clients that we help with plant care is: Why does my FLF hate me? Well, first lets start by saying - mostly, they hate everyone. But the more that you can mimic their natural environment - the LESS they'll hate you. They love well-drained tropical and coastal areas with consistent temps and humid air. 
---
• airplants • Plant Care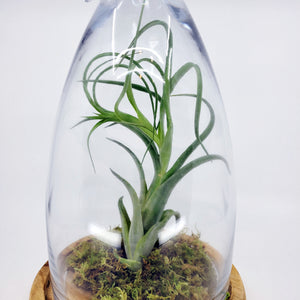 Air plants - or tillandsia - are plants that, in their native environments, live on the bark of trees in tropical climates. Plants like tillandsia are called epiphytic - which means they grow on the surfaces of other plants without harming them. They don't depend on the trees for food - they collect nutrients and water from humidity and rainfall. An Epiphyte lives on the surface of the tree, and needs no soil. There is a myth that airplants just live on air, but that's certainly not the case - they need humidity and moisture!  Colorado has a very arid, dry climate. It's...
---
• monstera • Plant Care • plant history • plant identification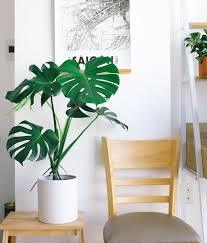 Monstera plants have become one of the most popular plants to own, partially because they're so darn cool looking, partially be cause many of them are very easy to care for. We've decided you need a little run-down so you know what you're looking at! Deliciosa, Tetrasperma, Adansonii - or the unicorn plant - Obliqua? Check it out!