• monstera • Plant Care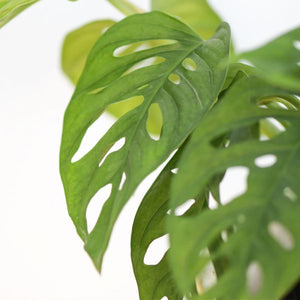 Levi is an awesome Monstera adansonii- also known as a Swiss Cheese Plant. He comes in several  sizes. You can get him from a young 4.5" to a large floor plant - 2'-3' tall totem pole!  As he ages, the leaves become covered with holes that resemble Swiss cheese. This is a tropical perennial plant from Central and South American that is normally grown as a houseplant. Swiss cheese plant is very easy to grow, and it loves to climb. If you give it a stake or trellis to grow upward, you'll enjoy larger leaves with those unique holes. If you let...
---
• monstera • plant history • plant identification • rare plants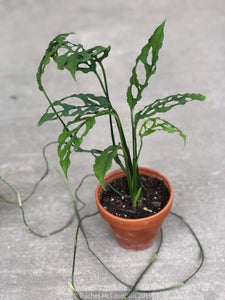 Is it an Olbiqua? Guys, no. It's not. That's why there's a hashtag - #itsneverobliqua. The elusive, and very rare Monstera Obliqua is a beautiful monstera that looks very similar in leaf structure to an adansonii, so it is often billed as an Obliqua instead of Adansonii, and many buyers have been fooled and often swindled buying what they thought was an Obliqua.  
---
• monstera • Plant Care • plant history • plant identification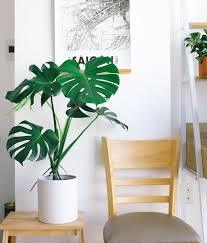 Monstera plants have become one of the most popular plants to own, partially because they're so darn cool looking, partially be cause many of them are very easy to care for. We've decided you need a little run-down so you know what you're looking at! Deliciosa, Tetrasperma, Adansonii - or the unicorn plant - Obliqua? Check it out!